These incredible amusement parks in Ontario will help you fill your summer with fun. Our ultimate list of Ontario theme parks will offer all the thrills you need.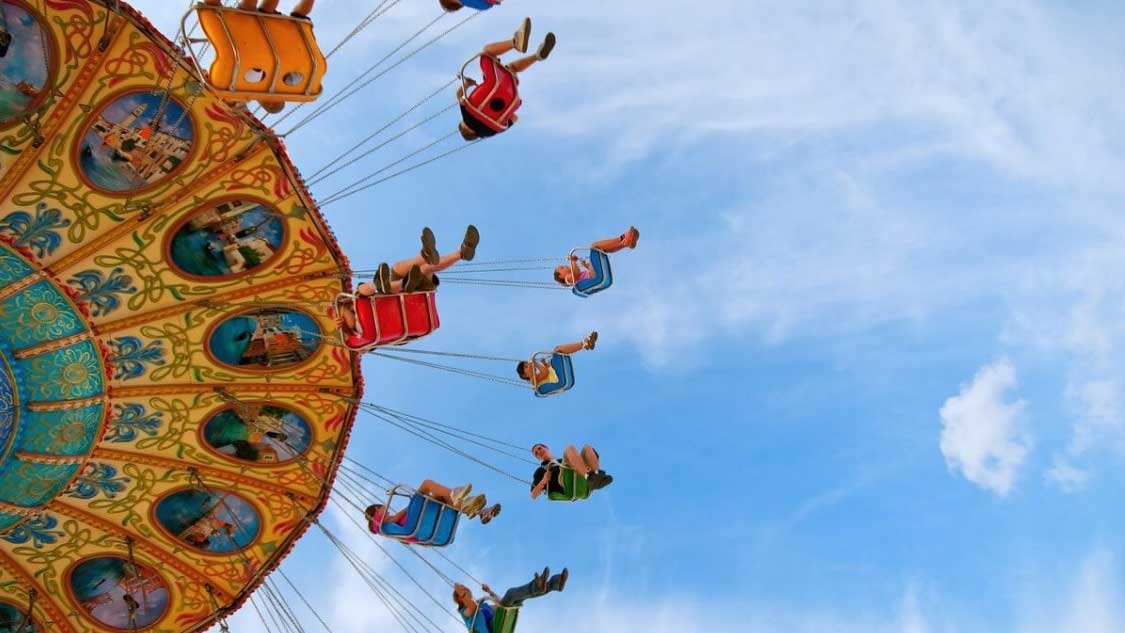 As a kid, I'm set a goal to visit all of the amusement parks in Ontario. From Wonderland to Storybook Gardens, I was hooked on the fun. Yet, here I am, a full-grown adult and I'm only now reaching that goal. So, to help you fill your life with fun, I wanted to put together this list of the best Ontario theme parks.
As a child, I don't think I realized just how many Ontario amusement parks were around. I was dazzled by the big ones and I missed out on many of the smaller theme parks that are easily just as incredible.
It was a huge mistake to think that Canada's Wonderland is the only amusement park in Ontario worth visiting. That's particularly true if you've got a young family, where your money might be better spent on an Ontario theme park that doesn't have such high flying rides (and costs).
In this article, we'll walk through all of the top amusement parks that you'll want to keep in mind if you live in or are visiting Ontario. And, as I said above, we've got it pretty good, my friends.
What Are The Best Amusement Parks In Ontario?
Whether you're looking for white knuckle rollercoasters or gentle, family-friendly berry farms, or perhaps an Ontario theme park that combines a little of both just the right amount of adventure, you'll be able to find the Ontario theme park that fits the bill for you.
If you're looking specifically for summer fun though, you might want to check out our list of the best water parks in Ontario here.
Some of these amusement parks you may have heard of already. Others you might be a brand new surprise. But each and every one of these Ontario amusement parks are worth a visit. If thrill rides and carnival attractions aren't your thing though, you might want to check out these unique places in Ontario for some off-the-beaten-track experiences.
Canada's Wonderland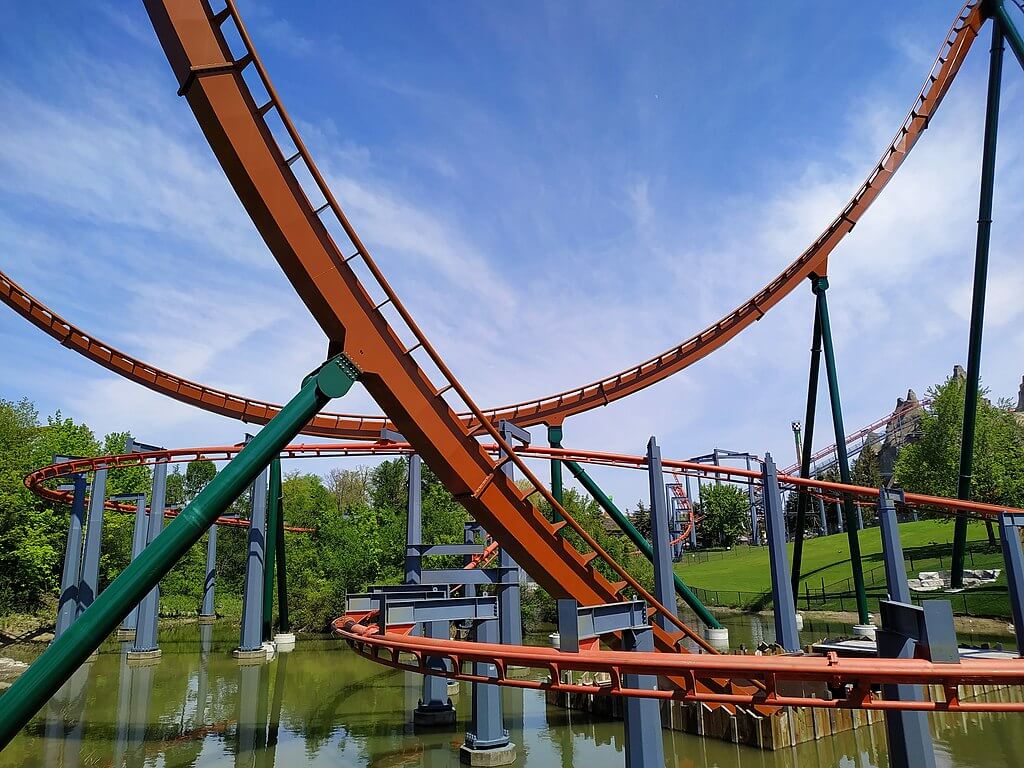 Located in Vaughan, just north of Toronto, Canada's Wonderland was the first major theme park in Ontario, and, to this day, it's Canada's largest and most famous. Believe it or not, as far as amusement parks are concerned, Canada's Wonderland is considered one of the best amusement parks in the world for its incredible selection of rollercoasters and thrill rides.
While this famous theme park in Ontario is very family-friendly and offers plenty of food, fun, and thrills for all ages, Canada's Wonderland is, first and foremost, a theme park that is made for adrenaline junkies. For a long time, Canada's Wonderland was a summer destination. However, in recent years, they've launched initiatives such as "Halloween Haunt," and "Winterfest," which keep visitors coming through the turnstiles year-round.
Canada's Wonderland is just a world-class amusement park by any standard, and we're lucky to have it in our backyard. You can find more amazing things to do in Toronto here.
Storybook Gardens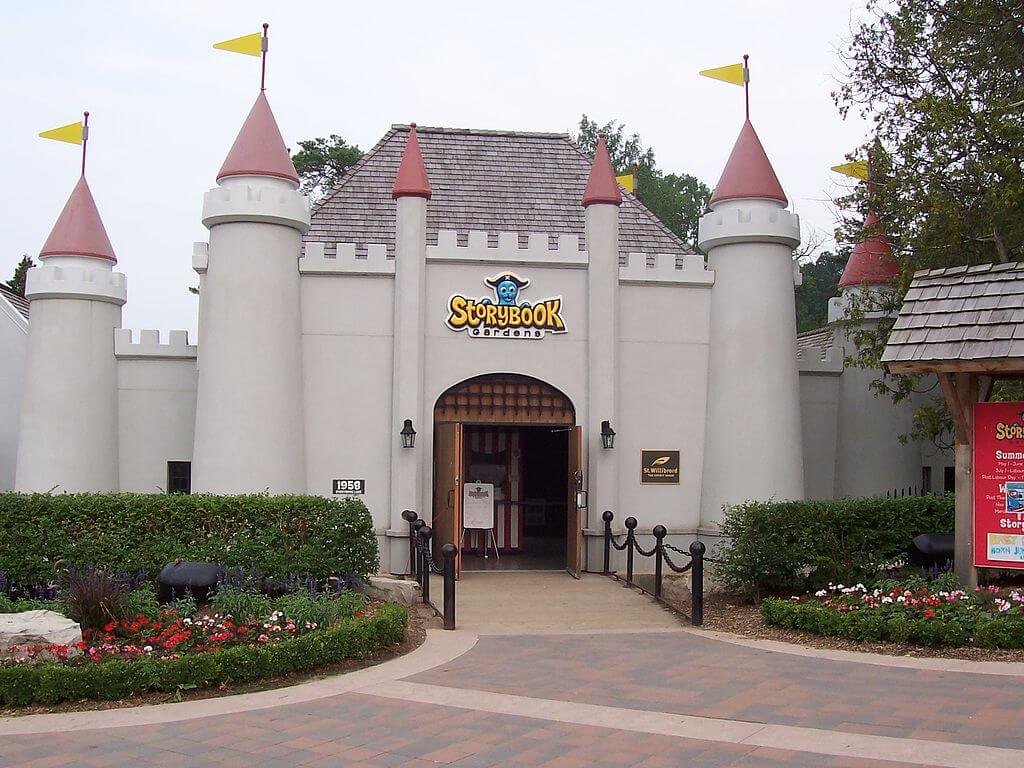 In London's Springbank Park you can find the magical Storybook Gardens. This family-focused Ontario theme park is presents the storied tales of famed children's fables, stories, and nursery rhymes through a series of interactive exhibits, rides, splash pads, and presentations.
Storybook Gardens is open year-round and very much caters to families of young children. The carousel and miniature train tend to be their most popular attractions, but it's largely just a place to let your imagination run wild.
Visitors to Storybook Gardens should miss the wonderful kid-friendly climbing areas. They give kids the chance to burn off some energy and even meet a few new friends! Children simply love to walk through the castle entryway and into another world.
If you're looking for one of Ontario's best amusement parks for young kids, you should definitely check out Storybook Gardens in London. You can find more great things to do in London, Ontario here.
Santa's Village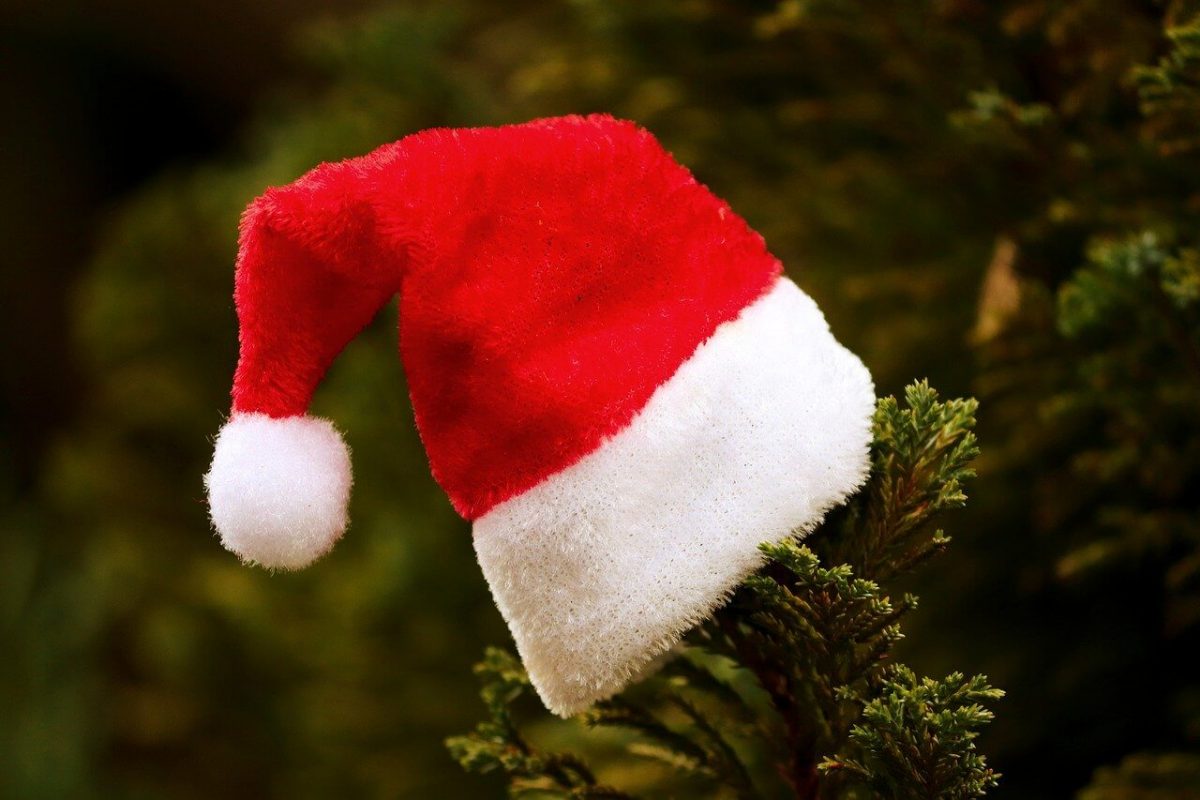 Christmas may take place in winter, but Santa's Village, located in Bracebridge, Ontario,keeps that holiday spirit rocking all-year-round.
Spread across a whopping 60 acres, Santa's Village (which likes to bill itself as "Muskoka's Theme Park") has been serving families Christmas-themed fun for over 60 years. They've got lots of kid-friendly rides, a petting zoo, and plenty of live entertainment to keep families smiling. This Christmas-themed Ontario amusement park is perfect for keeping the ho-ho-holidays rocking
Additional parts of Santa's Village include fun for older kids as well such as the Muskoka Zip Lines & Aerial Park, some options for cabins and camping, and Sportsland, which has thrilling experiences such as bungee jumping and trampolines. You'll have no shortage of options, and can even mix and match to create the perfect little Ontario getaway for your family.
The Muskoka region is also home to some of the best golf courses in Ontario. So it's not all kid-focused fun in the area.
Legoland Discovery Centre
Much like Canada's Wonderland, the Legoland Discovery Centre is thought of as a "Toronto amusement park," but in reality it's located just outside Toronto in Vaughan, Ontario.
The Legoland Discovery Centre has double digit LEGO build zones, two rides, a 4D cinema, and a LEGO brick flag that I'm told is the largest in the world.
If your children like LEGO, this is probably going to be a hit, but it's worth noting that this isn't a typical "theme park" experience, but more of a LEGO play area with a cost of admission. Most people seem to very much enjoy it, but it's just something to consider.
The one advantage here, of course, is that it's indoors, so weather isn't going to be a factor.
Centreville Amusement Park
For locals in Toronto, it's hard to beat a visit to Centreville Amusement Park on a hot summer's day. Centreville Amusement Park is actually located on Centre Island, which is one of the Toronto Islands. These can be reached by ferry from many places along the Toronto waterfront.
This Toronto Island amusment park is open daily during the summer. And it's one of the most beloved amusements parks in Ontario. They've got a log-flume, a Ferris wheel, a miniature roller coaster, and swan boats to go along with all of the other incredible things to do on the Toronto Islands.
Centreville Amusement Park is just plain fun. If you've got the time, think about renting bikes and exploring the islands a bit as well. The Toronto Islands, in my humble opinion, might be the most underrated aspect of the city.
Kustermans Berry Farm
I've written about Kustermans Berry Farm before, but I'll mention them again because they're great. This isn't your conventional Ontario amusement park, it's true, but it's such a fun place that I can't bear to leave it out.
It's open spring to fall, and you can stick to a more conventional route and do some berry picking, but they've also got so much else on the property. They've got pony rides, farm animals, slides, a maze, a "bouncy town," and really the list goes on and on.
A season's pass here is dirt cheap (no pun intended), and I think offers some of the best value in terms of kid-friendly Ontario theme parks in the province. My wife, Bri, and I even went there on a date and did some berry picking, and it was lovely.
Clifton Hill
In Niagara Falls, Clifton Hill is actually more of an "area of amusement," but I don't think it's unreasonable to include it on a list of the best amusement parks in Ontario. After all, this famous section of Niagara Falls is packed with midways, Ferris wheels, mirror mazes, upside-down houses, and much more.
Within Clifton Hill, the best spots to tap into the amusement side of things would be the Niagara SkyWheel, Skylon Tower, the Fallsview Indoor Waterpark, Ripley's Believe It or Not!, and the plethora of haunted houses that range from medium scares to "check your pants when you're done".
Just a short walk from Clifton Hill you can extend your fun by taking part in more action such as the Journey Behind the Falls, the brand new Niagara Power Plant experience, as well as the world-famous Niagara River Cruise.
For adults, let's also not forget about the proximity of Fallsview Casino and Casino Niagara.
If you're looking to explore what to do in Niagara Falls, you can check out our article here. And don't forget, Niagara Falls is one of the most romantic getaways in Ontario
Story Book Park
This family-focused Ontario amusement park in Meaford, Ontario is often considered a hidden gem. And one visit will let you know why it's one of Ontario's best-kept secrets. Visitors can enjoy walking through the scenic park and enjoying the wonderful natural surroundings or hop on the "Story Book Park Train" to enjoy a narrated tour.
You'll find a little bit of everything here, but not so much that you'll be overwhelmed. – midway games, picnic areas, an opportunity to feed some deer, mini-put, and even a little waterpark. How's that for eclectic?
Like many other Ontario amusement parks, they run from the beginning of spring until the fall (May-September).
Fantasy Fair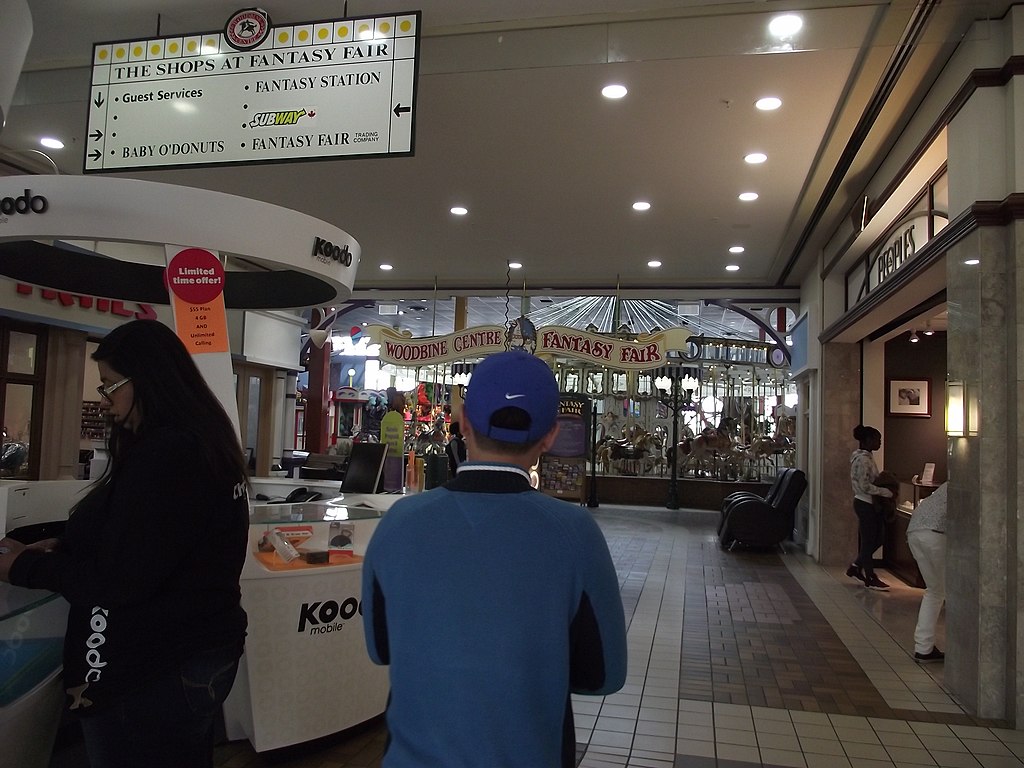 Located in the Toronto suburb of Etobicoke (and thus perfect for Toronto families) is Fantasy Fair, which is located inside the Woodbine Shopping Centre.
At first, you'd think that an amusement park in a mall really couldn't be all that substantial, but Fantasy Fair is actually Ontario's largest indoor amusement park.
They've got 12 full-size rides and attractions, some rock climbing action, and the "XD Simulator," which they say takes you right inside your very own 3D movie. They've also got 6 party rooms, so this may be a good spot to host a birthday party if that's what you're looking to do.
Adventure Village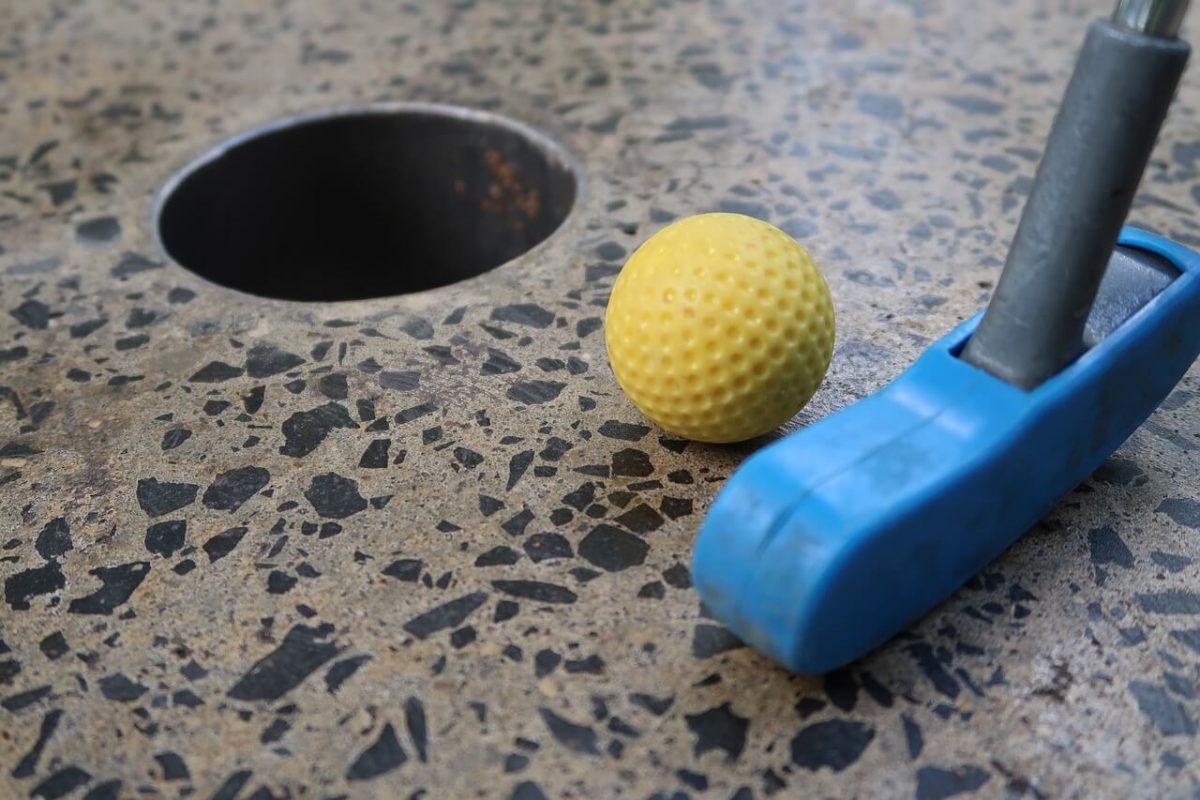 Adventure Village calls Confederation Park in the city of Hamilton, Ontario home.
This place (like many other Ontario amusement parks on the list), is all about keeping kids happy. They've got gemstone mining (like Kustermans Berry Farm, a bungee trampoline, laser tag, rock climbing, batting cages, bumper cars, and miniature golf.
They open come April, then stretch until October. You can connect with Adventure Village here. And check out our article on more great things to do in Hamilton, Ontario here.
Canadian National Exhibition
Ok, I'll admit, this might not be a proper "Ontario theme park" as it only runs for the final 18 days leading up to Labour Day, but this thrilling event is worth putting on the list. While it's true that many cities in Ontario have amazing fall fairs, none of them hold a candle to the spectacle that is the Canadian National Exhibition.
This epic Toronto fall fair features thrill rides, roller coasters, food fairs, concerts, family-friendly entertainment, and much more. And it's all accessible by public transit!
So, Which of These Ontario Amusement Parks Will it Be?
Naturally, a lot of your decision is going to be location-based, but it's merely worth understanding that we've actually got a fair bit to choose from when it comes to theme parks in Ontario.
Many of these are theme parks near Toronto, but there are plenty of exceptions to that rule, as evidenced by the list above.
If you do visit, let us know about your experience below, and if you feel we missed any, you can also feel free to comment about that.
Wherever you're based in Ontario, here's to hoping that this list leads you directly to fun!
Do you have favourite amusement parks in Ontario? Head over to the Ultimate Ontario Facebook Community and join the conversation! You'll find an amazing group of people passionate about Ontario and who love to share their local secrets.
Christopher Mitchell is the Cofounder of Ultimate Ontario. He's visited over 80 countries, and has lived on 4 continents, but now has his eyes set squarely on exploring this incredible province, and helping others do the same.