The Great Lakes Waterfront Trail Adventure is an epic ride from Trenton to Cornwall, providing cyclists with some incredible views and experiences along the coastline of Lake Ontario and the St. Lawrence River.
---
The Great Lakes Waterfront Trail Adventure is an annual cycling event that runs every summer. This year, the adventure will take place in Southeastern Ontario, beginning in Quinte West and ending in Cornwall, Ontario.
This yearly event is a great way for avid cyclists and hobby cyclists alike to combine travel in the province with their love of getting outside to bike and exercise.
The ride takes place over six days, and offers participants an opportunity to take advantage of the excellent network of cycling trails located along the Great Waterfront Trail.
An Overview of the Great Waterfront Trail
If you've ever spent any time cycling, walking or enjoying a beach along any of the Great Lakes in Ontario, then you've likely been spending time on the Great Waterfront Trail, possibly without even knowing it.
Covering an expanse of 3600km, the Great Lakes Waterfront Trail is a designated pathway connecting 155 towns, cities and communities along the shores of Ontario's Great Lakes.
This trail has been created thanks to the non-profit organization Waterfront Regeneration Trust, an organization devoted to safeguarding, connecting, and commemorating the largest body of fresh water in the world.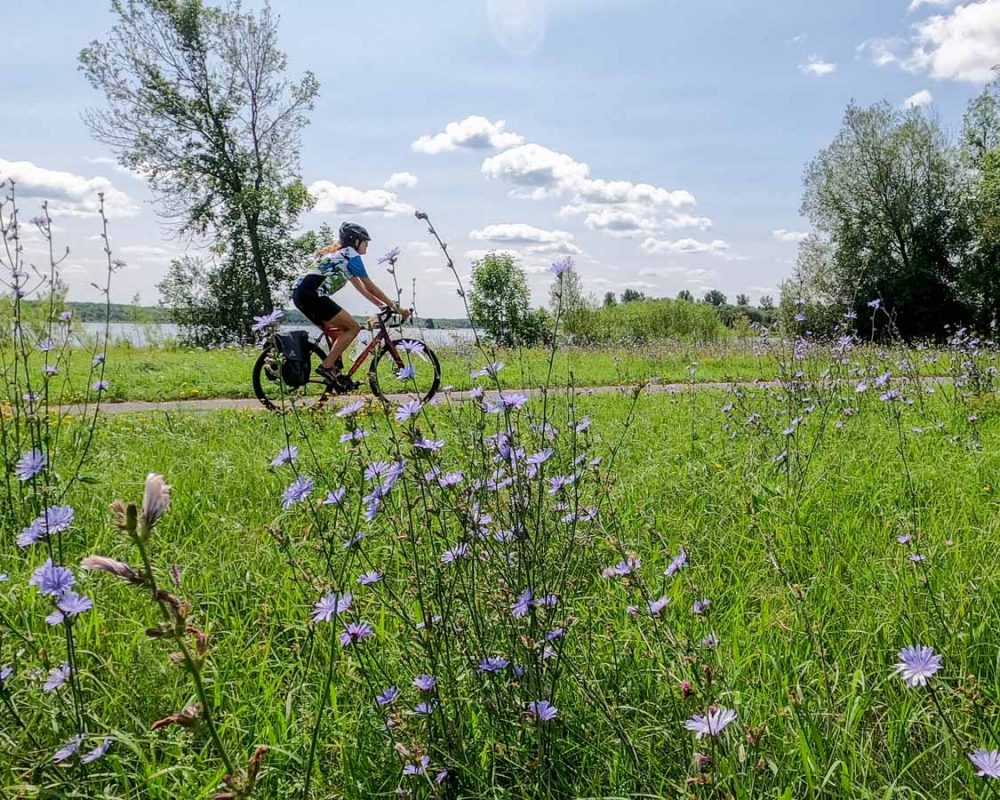 Nearly half of the Great Lakes Waterfront Trail is made up of dedicated paths for pedestrians and cyclists. These sections are mostly along the shores of Lake Ontario and the St. Lawrence River, while there are some dedicated paths along Lake Erie, the Detroit River, and Lake St Clair.
There are also a few dedicated paths along the North Channel, spanning from Sault Ste. Marie to Sudbury. The Great Lakes Waterfront Trail is primarily paved, yet there are a few unpaved trails and gravel roadways throughout.
The trail is perfect for pedestrians, cyclists and skaters to share and enjoy a trail outside. Each year, the goal of the Waterfront Regeneration Trust is to continue to improve and expand the infrastructure of the trail.
Origins of the Great Waterfront Trail Adventure
This year is the 15th anniversary of the Great Waterfront Trail Adventure. Each year, the Waterfront Regeneration Trust chooses a different route for bikers to follow as they explore a new section of the trail.
The goal of the adventure is for bikers to discover new and pristine parts of the trail, and further appreciate the need to protect and enjoy these routes across the province.
Like many cycling trips, the Great Waterfront Trail Adventure is a supported bike tour, meaning not only will participants enjoy the opportunity to bike, but be accompanied and assisted by a vehicle and staff en route, who will also take their luggage to each accommodation.
Registering for the Event
Several months before the adventure, you'll want to register on their website. Registration begins in January every year, ahead of the ride in the summer.
The registration for the Great Lakes Waterfront Trail Adventure includes all breakfasts and some dinners on the trip, some group tours in each of the destinations you'll visit on the way, as well as access to clear GPS routes and programmed events. It also includes a team of experienced cyclist volunteers who can help and support you along the way.
There are a few items that aren't included in your fee, namely your accommodation in each city en route, lunches, snacks and larger optional activities, like a tour in Kingston.
If you are looking for a way to participate in the Great Waterfront Trail Adventure and would like a reduced rate to enter, then you can become a volunteer. Since the Waterfront Regeneration Trust is a not-for-profit organization, they are grateful to anyone who becomes a volunteer leading up to the ride. If you're interested in becoming a volunteer for an upcoming Great Lakes Waterfront Trail Adventure, click here.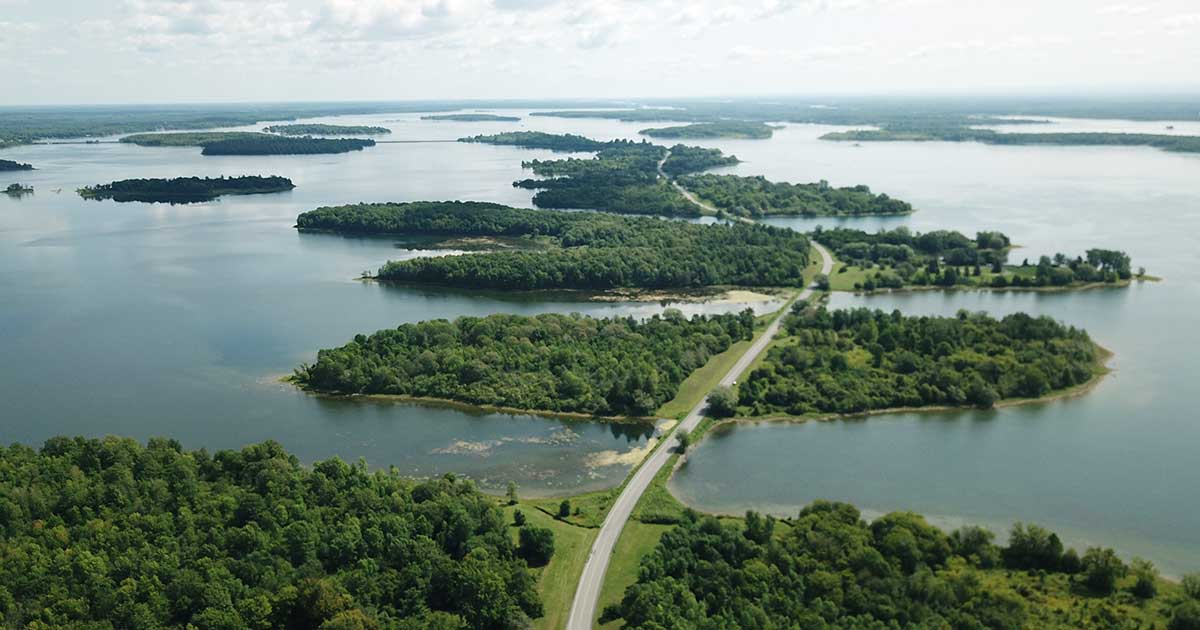 The 2023 Great Lakes Waterfront Trail Adventure Overview
Riding in the Great Lakes Waterfront Trail Adventure will allow cyclists to discover bustling communities and beautiful rural views.
It's also an excellent opportunity to dive into different towns for lunch and snacks along the route, and visit significant sites and entertainment along the way. There are so many charming shops and unique local businesses to visit en route, too.
As we've mentioned, every year there is a new route for the Great Waterfront Trail Adventure. This year's adventure will be covering the ground between Quinte West to the Quebec border along Lake Ontario and the St. Lawrence River.
Day 1
This year's ride will begin in Quinte West. Every year the adventure provides participants with free parking for the week. If you're bringing your car, you can opt to be driven back to your vehicle at the end of the adventure.
On Day 1, from Trenton you can ride up to Brighton or along the Trent River. There will be a reception dinner for all participants in Trenton on the first night.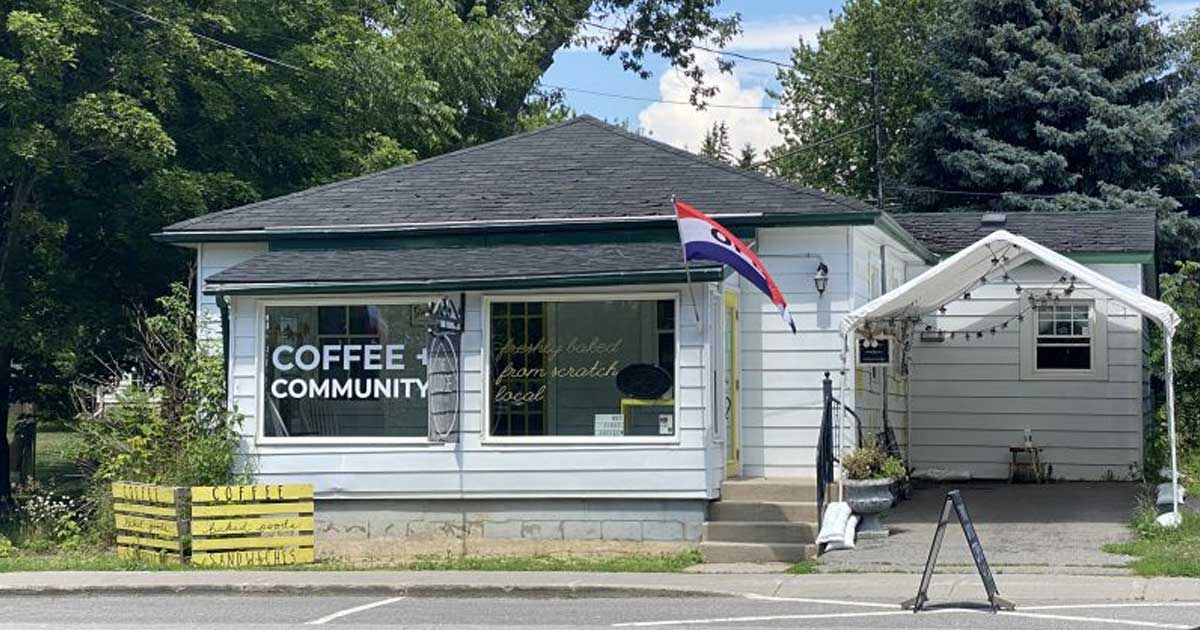 Day 2
This route is Trenton to Kingston. It's 120km total, with a few different options for how you can get to Kingston.
You can ride the Millennium Trail or the Waterfront Trail through Prince Edward County. You'll also take the ferry in Greater Napanee to begin on the Loyalist Parkway, one of the most breathtaking drives in Ontario.
Riders can stop for lunch or a snack in Bath, Ontario. We'd highly recommend getting your fix at The Lodge Coffee House before continuing on the Kingston for their group dinner and pub night.
Day 3
The trip has a full day in Kingston today. You can choose from various cycling routes in the city, or take advantage of a day in Kingston to do a little more exploring. Kingston has some great tours you can take and other fun things to do if you have some time while you're in town.
The Waterfront Regeneration Trust also has a "Dive into Clean Water" event, for participants to swim and relax together before their second night in Kingston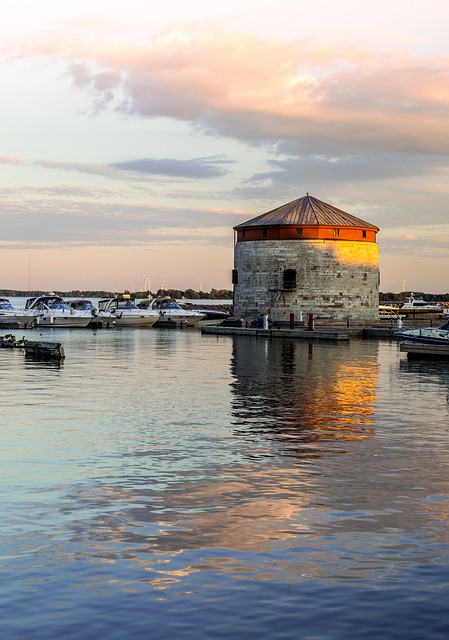 Day 4
Today's ride covers the stretch from Kingston to Brockville, which includes cycling through the beautiful Thousand Islands and Gananoque regions. You should definitely plan to stop in Gananoque for lunch on this day.
There are so many scenic, protected cycling trails along this section at the mouth of the St. Lawrence River. You'll spend the night overnight in Brockville.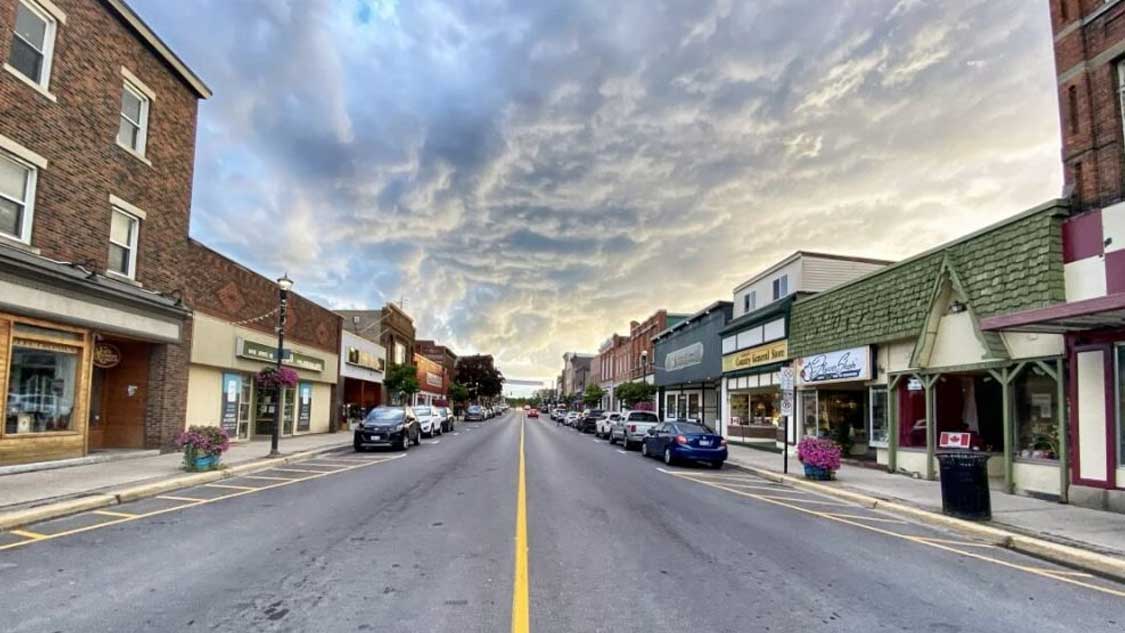 Day 5
This day will take you on the final travel day ride of the trip. You'll cycle further along the St. Lawrence from Brockville to Cornwall.
On your way to Cornwall, you can stop at Upper Canada Village, the Long Sault Parkway (one of the most unique places to visit in Ontario) and the Lost Villages Museum.
Day 6
This day includes a full day in Cornwall. It's an excellent opportunity to take one of the pristine local bike routes, like the Cheese and Crankers loop, which takes you up to Glengarry Cheese and along the beautiful St. Lawrence River and countryside views.
You can also take the Cornwall Urban Loop, and cycle on largely protected bike paths around the city. There will also be group tours at the Cornwall Museum and Cornwall Jail.
After you've explored all that's beautiful in and around the City of Cornwall, you can enjoy the group celebration dinner to celebrate how far you've come and all the ground you've covered on this incredible journey!
Day 7
Today concludes the adventure! Either find your own transportation back to Trenton with a friend or family member, or take the optional chartered transportation back to your long term parking in Trenton.
The Great Lakes Waterfront Trail Adventure Awaits!
As you can see, you're covering a lot of ground, but it's ground well worth covering on your saddle. It's an annual experience that's all about visiting (and building) community, and helping Ontarians realize that there's so much to explore in this province, so why not get exploring!
Bri was born and raised in Ontario. She spent many years living abroad, but returned to Ontario a few years ago, and is very happy to be back exploring.
She loves writing about travel experiences in our beautiful province, including unique accommodations, memorable meals and adventurous activities.
You can find her canoeing and swimming across Ontario with a craft brew in her hand in the summer, and snowshoeing or curling up with a good book and an Ontarian Pinot Noir in the winter.