There are plenty of Ontario facts that are genuinely interesting. We thought we'd share our favourites in this fun facts about Ontario article!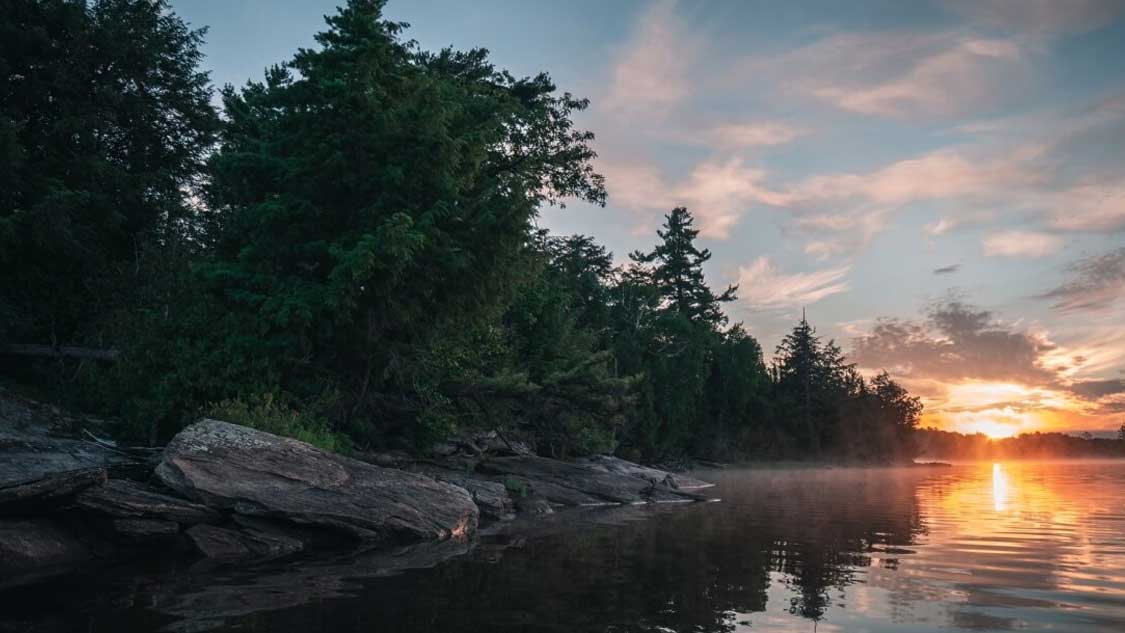 It will come as a shock to precisely nobody that we find Ontario endlessly intriguing. However, to be fair, there's really no shortage of things to be fascinated by, and that becomes especially clear when we're looking at a big list of fun facts about Ontario.
We were inspired to group together this list of Ontario facts when we saw how much readers appreciated similar style articles. We realized that if people were so keen to learn about fun facts about Toronto and fun facts about Ottawa, then they'd probably be just as interested in fun facts about Ontario!
Let's get to it and see if we can't arm you with a few facts that you can break out on your next long Ontario drive, on a hike, at the bar, or anywhere in-between!
Our Favourite Fun Facts About Ontario
Below, you'll find Ontario facts that touch upon all aspects of what makes Ontario unique. We've gathered facts that cover everything from culture to climate, history to happenstance. Most importantly, we hope you learn something new about this province!
1. Ontario has more than 250,000 lakes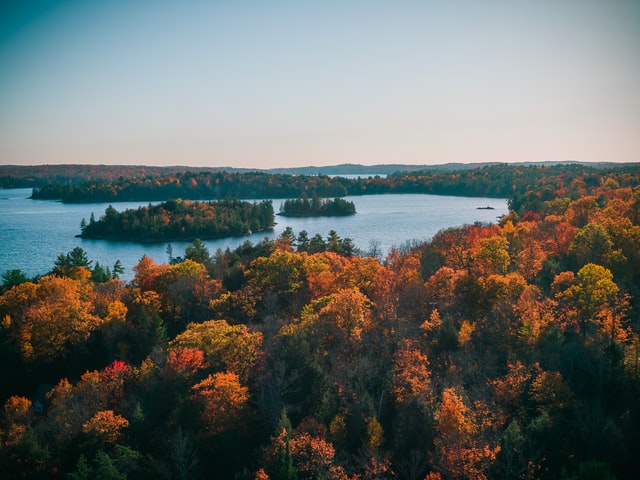 I'm not sure people realize just how staggering this fact is. We're absolutely blessed with the abundance of lakes in this province, some of which are more than suitable for some Ontario sailing action!
Let this sink in – Ontario's lakes contain about one-fifth of the fresh water in the entire world.
To put this in perspective even further, generous estimates of the number of lakes in Switzerland are around 7000, and most people guess that Germany has around 20 or so thousand lakes.
So, yeah, we've got it pretty good.
2. More than half of the highest quality farmland in Canada is in Ontario
If you grew up in Ontario, one bite of a piece of peaches and cream corn would firmly convince you that there's something special going on with our soil.
There are over 50 thousand farms in Ontario and, believe it or not, they make up nearly one-quarter of all farm revenue in the nation.
Of course, corn isn't the only thing we grow. We're known for our ability to grow a wide variety of fruits and vegetables, but especially our apples, potatoes, and also cash crops like your soybeans and mixed grains of the world. And we'd be remiss not to mention dairy, either, since our dairy and beef cattle farms are a staple of the Ontario economy.
If it grows, it's likely there's a farmer growing it here in Ontario. Many people, for example, don't know that Ontario grows quite a bit of ginseng, particularly in southwestern Ontario.
3. The first provincial park was established in 1893
The very first provincial park in Ontario was established in 1893 in an effort to protect the province's natural environment for the enjoyment of future generations. With the establishment of Algonquin Provincial Park, the provincial parks system has continued to build its inventory.
There are currently 330 Ontario parks, and more than 100 of them have camping and other facilities for visitors. Ontario's Provincial Parks draw over 10 million visitors per year.
4. The common loon is the provincial bird
The loon holds a special place in the heart of many Ontarians, especially those with a cottage. However many don't know that the loon is our official bird. Of course, the loon appears on our currency (you know, the loonie), as well as on a previous series of twenty-dollar bills.
We want to give a quick nod to our neighbours down south in Minnesota, as it's also their state bird, and appears on their quarter. Great minds think alike!
The loon is a symbol of the robust wilderness that we have here in Ontario, but also of the power of solitude. I know we're mostly doing fun facts about Ontario here, but here's a fun fact about loons – the loon actually has four distinct calls: the tremolo, the wail, the yodel, and the hoot.
5. "Ontario" comes from the Iroquois word for beautiful water
It's important to remember that what we now call Ontario has actually been settled for more than 12,000 years. Before the Europeans began to arrive en masse, Iroquoian and Algonquian-speaking Aboriginals called this land home.
Most linguistic experts believe that there isn't an exact translation, but that the word "Ontario" was derived from an Iroquois word that means "beautiful water" in a larger sense, but also could mean "beautiful lake" or "big body of water," depending on the context.
6. Amethyst is the official mineral of Ontario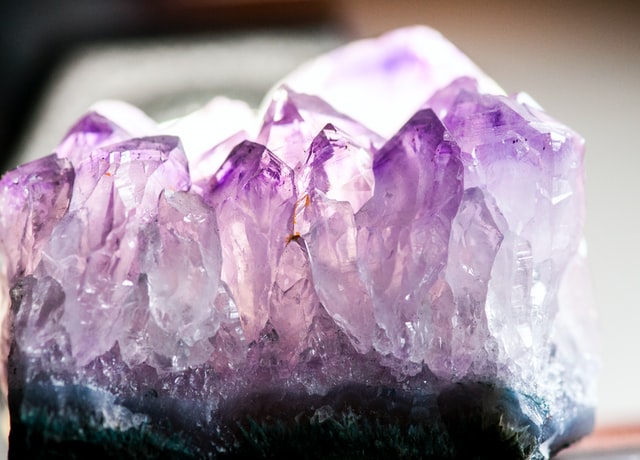 Ontario is known worldwide for its mineral wealth, and choosing amethyst as our official mineral in 1975 was supposed to clearly represent the abundance of valuable minerals in this province.
As far as mining history is concerned, people often think first of Sudbury, Ontario, but the first "gold rush" actually happened near Madoc, Ontario in 1866. Ontario still produces over half of the country's gold, by the way.
Of course, the choosing of amethyst (which many will know is a famed purple quartz style crystal) wasn't just symbolic. Amethyst is found in large supply on Lake Superior's north shore, as well as North Bay and Bancroft.
Thunder Bay is the hub for amethyst mining in Ontario, and you can find our complete guide to finding amethyst in Thunder Bay here.
7. Ontario is larger than France and Spain combined
Ontario spans more than 1 million square kilometres, which is, simply put, enormous. So big, in fact, that we're home to two time zones. The boundary line between the Eastern Time Zone and Central Time Zone is actually just west of Thunder Bay.
Within our province, we have Manitoulin Island, which many will know is the largest freshwater island on the planet.
The sheer size of our province means that there is plenty that is worth exploring whether you're looking for outdoor adventures or to see our cities and towns.
8. Ottawa's Outdoor Skating Rink is One of the Best in the World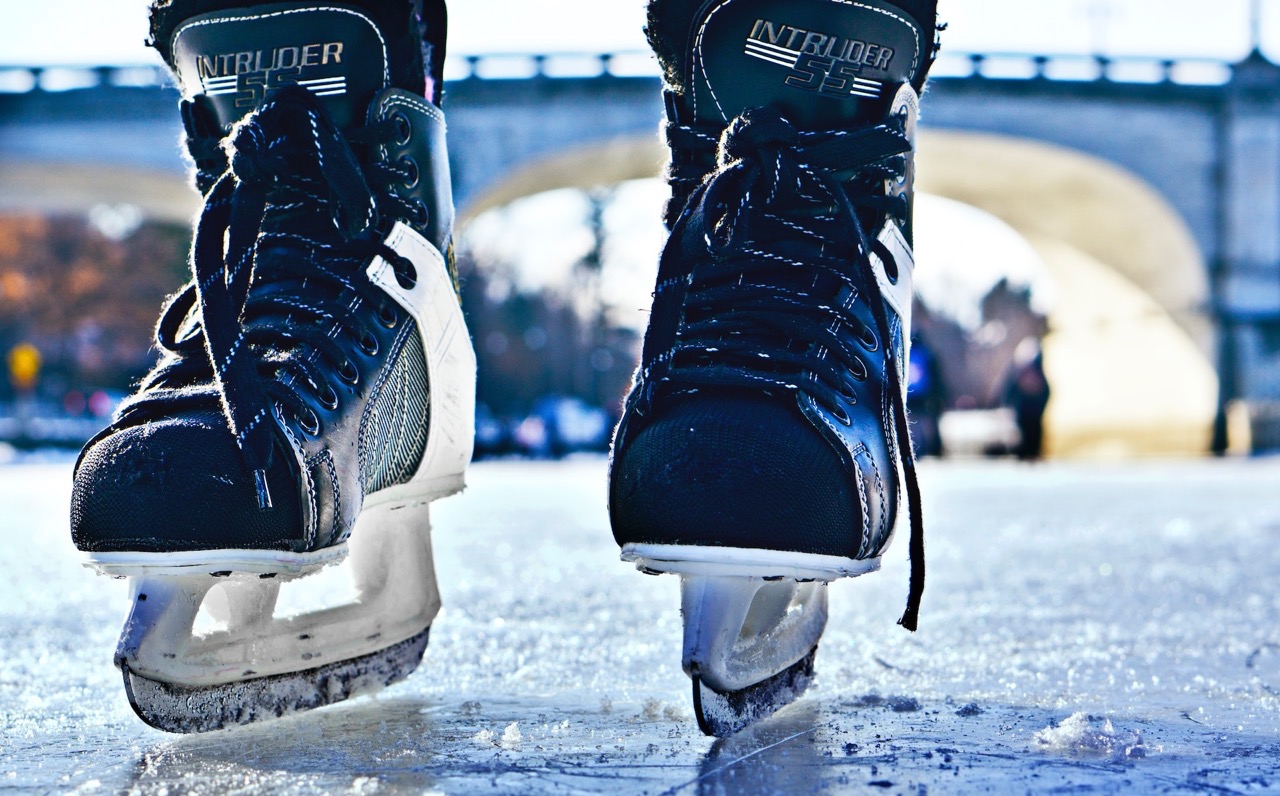 Almost every winter, Ottawa's Rideau Canal freezes over. At a full 7.8 km, this stretch of ice was first opened as a rink in 1971 and once held the record as the world's largest naturally frozen skating rink. Although that title was taken away a few years ago, the Rideau Skateway continues to be ranked among some of the best outdoor rinks in the world.
The rink has rest areas where you can warm up or have a hot beverage, and it's even used by the locals as a quick way to get to work.
9. Niagara Falls is one of North America's most popular tourist attractions
Some people feel like Niagara Falls can be a bit kitschy, but there's no denying its pull. The truth is that it's all about where you look with Niagara Falls. You can find whatever it is you're looking for in that city, really. If you want to go to some great local restaurants, then you can, and if you want to go to your favourite chain, you can as well.
If you want adventure, you'll find it, and if you just want to gamble at a casino or two, well you'll also find that.
We're in close touch with Niagara Tourism, and they've got some seriously exciting initiatives in the pipeline. In particular, an incredible-looking 4D experience at the Niagara Parks Power Station.
However you feel about Niagara Falls, there are many reasons that it's one of the continent's premier attractions.
10. The white trillium is Ontario's official flower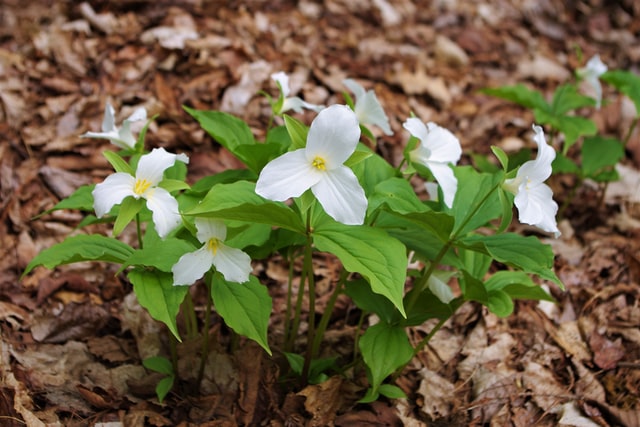 Many people don't know this, but the push to have an official flower for Ontario actually came during WWI, when soldiers wanted a flower to plant at the graves of their fallen brothers which signified something meaningful. It didn't officially become our flower until 1937, but it's stayed that way ever since.
The white trillium means different things to different people, but, generally speaking, it's tethered to the idea of spring's arrival, rebirth, recovery, purity, as well as love and beauty.
You can find the trillium in forests and woodlands across the province and, of course, on the new Ontario license plate!
11. Ontario was home to a WWII spy school
During the heart of WWII, Whitby, Ontario became home to a Canadian spy school that was known only as "Camp X" (fitting for a spy school, right?)
It honestly sounds like something straight out of a James Bond movie. Purportedly, spies were taught everything from lock picking to combat techniques, sabotage to espionage. For many years, there was no acknowledgment that this place even existed, but now a plaque is there. We really hope it just says, "x marks the spot?"
Sorry, we couldn't resist.
For those who want to learn more, there was even a movie made that came out in 2014 called Camp X: Secret Agent School.
12. There are over 100,000 kilometres of rivers in the province
Isn't that staggering to consider? To put that in perspective, that's about a quarter of the way from the earth to the moon, in rivers!
Our rivers are part of the reason that we're so well known for our freshwater cruising. That's something we're a big fan of, as well as doing things like cruising the Rideau Canal!
Of course, it's also the reason why people come from around the world to experience our fishing, and in particular our fly-fishing.
Perhaps the two most notable rivers in the province would be the Ottawa River (1,271km) and the Saint Lawrence River (1,197km). Both rivers were vital to the growth of our province, and continue to play a major role in our geography, as well as in tourism and so forth.
13. Ontario is home to the urban waterfall capital of the world
Although Niagara Falls is generally considered to be Ontario's biggest waterfall tourist attraction, just a short distance away, the city of Hamilton has the record for the largest number of waterfalls in an urban area.
With over 100 waterfalls, most along the edge of the Niagara escarpment, Hamilton is a great destination for waterfall-lovers and adventure hikers alike.
14. Ontario is the most populous province in the country
Believe it or not, almost 40% of the country's population resides in Ontario. That makes a lot of sense when you consider that we have four cities in the top ten largest in the country:
Kitchener-Cambridge-Waterloo
The population of Ontario is around 15 million, which is significantly more than any other province. Quebec is in second with about 8.5 million, then British Columbia with a little over 5 million, and Alberta with about 4.5 million.
The Greater Toronto Area alone is still more populous than any other province. Now that's an interesting Ontario fact for you!
15. Lake Ontario has a seriously unique climate
Lake Ontario is one of the main reasons that Ontario wines are known worldwide for their high quality and rich flavour.
The lake's breezes create microclimates in the region that allow for longer growing seasons. The province's winemakers have adopted modern techniques to produce wines that meet international standards and Ontario wineries also have a reputation as leaders in environmentally friendly and sustainable vineyard practices.
16. Only about 1km of Ontario's border with the US is land
That's right! Many people don't know that the only part of our border with the US that is land is a collection of portages down near Minnesota.
The rest of the border follows inland waterways. From the west along the Lake of the Woods, and eastward along the Great Lakes/Saint Lawrence drainage system. It makes a lot of sense when you think about the Great Lakes, which our nations share in many respects, but it's still a fun fact about Ontario that you may not have thought about!
Many of our facts about Ontario are related to water. If you're curious, Ontario is split roughly between 85% land and 15% water.
17. Toronto is a stand-in for movie production
You might be surprised to find that the latest action flick you watched based in real or imaginary urban destinations was actually filmed in Toronto, Ontario. Toronto is the top city in Canada for screen-based movie production.
With a record 394 productions in 2022 alone, movie-makers continue to choose the city as a "stand-in." You can catch glimpses of Toronto in famous films like The Shape of Water, The Incredible Hulk, Suicide Squad, and even Good Will Hunting.
18. The eastern white pine is Ontario's official tree
The eastern white pine was officially designated "Ontario's tree" on May 1, 1984. That's no surprise as it's the tallest tree in the province, and it can live over 250 years.
It's found all across the province, and it was chosen as a symbol to represent the vast forests of Ontario. The eastern white pine was known as "the tree of great peace" by the Haudenosaunee First Nations of Southern Ontario.
Finally, the eastern white pine was also a suitable choice because it was a hugely important source of income and trade in the province not all that long ago.
19. The highest point in Ontario is Ishpatina Ridge
Ishpatina Ridge is 693 metres above sea level or a little over 2,250 feet. It's not terribly easy to get to, and it's located in Temagami in Northeastern Ontario. It's a little under 100km from Sudbury.
We mentioned before that it was a challenge to reach, and that's because the closest highway (Highway 560) is about 30 kilometres north of Ishpatina Ridge.
The name "Ishpatina" comes from the Ojibwe word ishpadina meaning "high place/ridge." Spadina Avenue in Toronto and Ishpeming, Michigan also got their name from this word!
If you did manage to head there, you'd find an abandoned fire tower, which is often referred to as Ellis Tower. It's about 100 feet in height, and hard to miss. It should be mentioned that Ishpatina Canyon, nearby, is one of the deepest in Ontario.
20. Ontario is home to some of the world's most dangerous rapids
The water between The Horseshoe Falls and the Niagara Falls Whirlpool is home to Class VI Rapids, the highest class of white water rapids on earth. These boiling waters are one of the coolest Niagara Falls attractions.
Visitors can experience them first-hand by descending 70-metres into the Niagara Gorge on the Niagara Falls White Water Walk. A boardwalk travels 350-metres along the Whirlpool Gorge where visitors can appreciate these dramatic waters safely.
We Hope You Enjoyed Those Ontario Facts
Whenever you think you know it all when it comes to Ontario, you come across something that surprises you, and we hope that's what this article did for you. Remember, if you're ever keen to learn more about this province, you can join our newsletter, or join our community in the Facebook group. We try to share information weekly that helps you continue to explore this province right alongside us.
Christopher Mitchell is the Cofounder of Ultimate Ontario. He's visited over 80 countries, and has lived on 4 continents, but now has his eyes set squarely on exploring this incredible province, and helping others do the same.